MEDOC BY HELICOPTER: EXCLUSIVE HALF DAY DISCOVERY OF THE VINEYARDS

departure from the heliport of Bordeaux/ Merignac

Panoramic flight for one hour over the vineyards of MEDOC

Landing at the château Maucaillou with a guided tour of the cellars & tasting included

Visit of the museum of the wine & Ecole du Vin

Return to Bordeaux by helicopter
Cost per helicopter for 5 passengers: 1,800 Euros
** please note that we can organize longer days of visits by helicopter and also in Saint Emilion or near Bordeaux.
Château Maucaillou, built in 1875, takes its name from the historic designation of the site on land-registry documents. It is in a privileged position between MARGAUX and SAINT JULIEN, in the commune of MOULIS, in the geometrical centre of the HAUT-MEDOC appellation.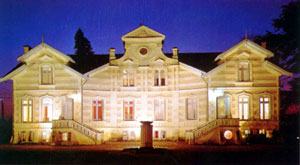 The chateau's elaborate architecture is remarkable, reminding the visitor of Renaissance, mid and late 18th century styles. It is an excellent example of the eclecticism of late 19th-century buildings in the Médoc.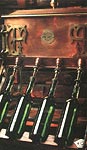 The Wine and Vines Arts and Crafts Museum is unique in the Medoc. It gives a complete inventory of the noble art from vine to tasting, and displays all aspects of vineyard crafts, cellar work and wine science (oenology). You will also find sections devoted to the associated crafts of barrel making, cork manufacture, bottle and glass-making, and there is a wide coverage of all vine and wine art from labels to engravings, with quite a large number of other, sometimes quite unusual objects.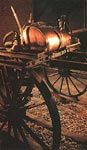 Our main aim in the museum is to follow the process in a logical way, from vines to wine, and also to give visitors a glimpse of the energy and enthusiasm involved in an age-old way of life, handed down from generation to generation of vinegrowers and winemakers. This is what makes the Wine and Vines Arts and Crafts Museum a unique experience.

Please email us if you would like more information.