ESCORTED TOURS

These weekly tours below are full escorted tours from Paris to Provence. We can also start the tours from any part of France if you wish under request. These very convenient packages allow you to visit the south of France without stress, with the help of a local guide staying with you all the time.

Escorted tour from Paris to Provence: one week, 4-star accommodations in Paris and Provence. Full private tours guide and private transport, castles and special demeures in Provence.

Day 1: Paris

Airport /train transfer upon arrival in Paris. Private chauffeured limo /English speaking driver will transfer you directly to your 4 star hotel in Paris (morning).

Check in your 4-star hotel.

Afternoon , meet your guide with a chauffeured limo around 2pm for a private city tour of Paris.

Return to your hotel by 6pm.

Evening is free on your first night.

---

Day 2: Paris

After breakfast, meet your guide at 9am for a full day of guided tour. You will have a private visit of the Louvre Museum (or any other museum of your choice in Paris).

free time for lunch (not included).

afternoon in Versailles ( or Fontainebleau, Giverny, Vaux le Vicomte, Chartres) with your guide and private chauffeured limo.

Return to Paris by 6pm , your hotel.

Evening Dinner cruise including your transfers from hotel R/T.

Return to your hotel by midnight.
---
Day 3: Paris/Avignon

after breakfast, you will be transferred by private limo to the train station for a TGV (high speed train) to Avignon. You will be in Avignon in 2 h 15 minutes.

Arriving in Avignon, meet your friendly guide who will be with you for the next 4 days. He will transfer you to your hotel 4 star in Avignon.

Lunch in Avignon.

City tour of Avignon in the afternoon, the famous bridge " pont d'avignon " and the palace of the Popes.

Provençal dinner in Avigon with your guide.

Night at your hotel in Avignon.
---
Day 4: Avignon/Les Baux de Provence/Roussillon/Gordes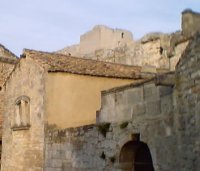 After breakfast, you will have a full day guided tour of the most beautiful small villages of Provence. Visit of les Baux de provence.

Lunch in les Baux.

Afternoon, visit of Roussillon ( the ocres) and Gordes.

Check in your hotel in Gordes 4-star castle.

Dinner in Gordes with your guide.
---
Day 5 : Gordes/Uzés and the vineyards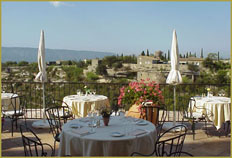 After breakfast go to Uzés, and visit the famous roman bridge " pont du Gard ". City tour of Uzés.

Lunch

afternoon tour of the vineyards near Uzés, Chateauneuf du pape, Tavel.

Return to Uzés. Check in your 4-star castle.

Dinner.
---
Day 6: One day in Camargue


After breakfast, your guide will take you to Camargue (1h drive) and you will discover the National park, and the famous gypsy city of les saintes marie de la mer. Aigues Mortes.

Lunch

Sleep at castle of Vergiéres

Dinner at the castle.
---
Day 7: Avignon/Paris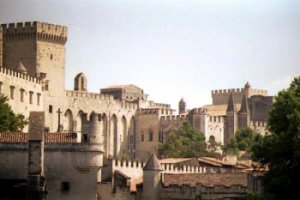 After breakfast, your guide will drive you back to Avignon for your TGV departure to Paris.

Arriving in Paris, private limo train transfer to your 4-star hotel in Paris.

Evening is free.
---
Day 8: airport transfer to CDG for flight departure
Cost of this package:
- € 8,105 for 2 persons all included as listed above.

- € 12,200 for 4 persons

- € 15,250 for 6 persons
Note: this tour can be modified upon request for other tours of the Riviera instead. We can customize this tour to exactly what you wish to see. Also the price will vary according to the number of persons, and will be lower if you are more persons sharing the same tour.
All included as listed (except some lunches and dinners in Paris). All taxes, VAT, tips, entrance tickets included. These packages can be organized any time fo the year, upon request. More days in Paris can be added, or less days in the packages. Customized packages.
Travel insurance advisable and recommended. Please see our best choice selected for you at: Travel Underwriters.
---
Hotel selection:
Our hotel selection in Avignon:
Hôtel de l'Europe: 4-star luxe
La Mirande: 4-star luxe
---
Our hotel selection near Arles/Camargue:
Castle of Vergières:
---
Our hotel selection in Uzés:
Castle of Saint Maximim: XVII century castle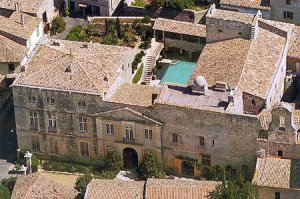 ---
Our hotel selection in Gordes:
La Cabreri, Demeure of Prestige: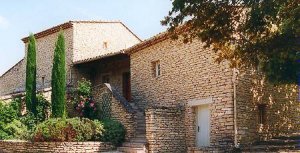 ---
La Bastide de Gordes:
---
Le Mas des Herbes Blanches: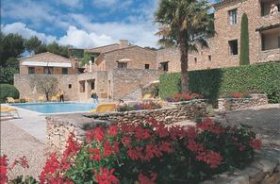 Please email us if you would like more information.