Escorted tour from Paris to the Gothic Cathedrals of France: This private escorted tour will take you to the most famous cathedrals of France, in Paris, around Paris to Champagne (REIMS) and then in Picardie for 3 days. You will be escorted by a National Driver guide, English speaking, highly qualified in history, art & architecture for this tour.

Day 1: Paris

Airport transfer upon your arrival in Paris (morning arrival). Limousine service, bilingual driver waiting for you directly right after the customs duties.

Check into your 4 star hotel in Paris (click here to see hotels)

Afternoon, 2 to 6pm, private city tour of Paris. Meet your bilingual guide at 2pm at your hotel with chauffeured transport, you will see all major monuments and highlights of Paris, we will take you inside Notre Dame Cathedral for a private guided tour of the cathedral.

Return to your hotel

Night at your hotel in Paris (free evening).
---
Day 2: Paris/ Montmartre/Chartres

After breakfast, your driver guide will take you to Montmartre for a walking tour of this lively part of Paris, Guided tour of the Sacre coeur.

Then you will drive to Chartres, from Paris to visit the cathedral and a guided tour of the Medieval city.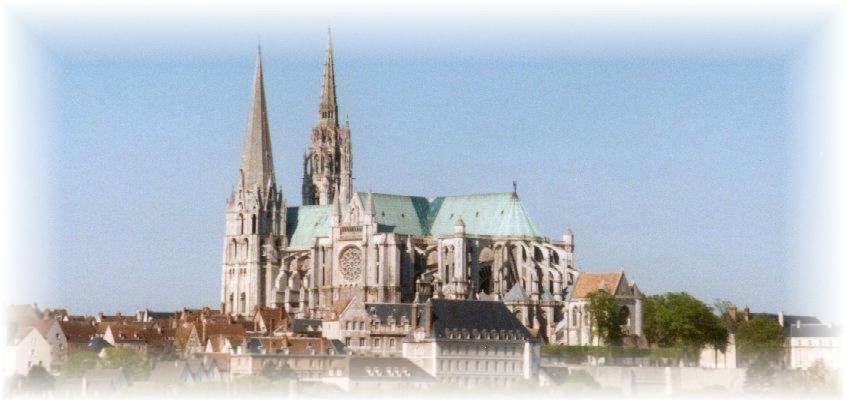 The Gothic cathedral from the XIIth. century is a magnificience of Architecture. UNESCO world heritage resort. You will admire the vitrails from the XIIth. century.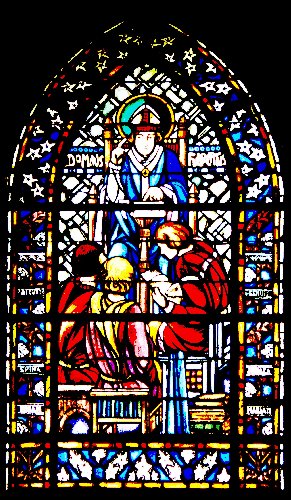 Back to your hotel in Paris by 6PM.

Evening Dinner cruise on the Seine river with transfers included.

Hotel in Paris.
---
Day 3: Paris to REIMS (Champagne)

After breakfast, we will check out early our hotel in Paris, and start our escorted tour through the North of France to visit the Cathedrals.

First, we will reach the Champagne region after 1H30 drive from Paris, to discover the Cathedral of REIMS.

The cathedral of REIMS, where most kings of France got crowned. You will also visit the saint remi basilic and place of TAU.

Lunch in REIMS.

Then, we will leave for Picardie, stop at the cathedral of Laon.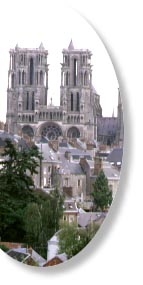 "Everything is beautiful about Laon, the churches, the houses, the surroundings, everything" - Victor Hugo. A medieval walled city built on a hill, from where its splendid gothic cathedral dominates the town and surrounding countryside.
From LAON we will reach NOYON. The Canons quarter of Noyon is one of the best preserved in the north of France. It was built in the heart of the old city where parts of the 3rd century ramparts are still visible. Surrounding the cathedral, a masterpiece of gothic art, stands the Episcopal Palace (XIIth to XVIIth century), the treasure house (XVIth century), the cloister and its outbuildings (XIIth century), as well as the large houses of the Canons.
Outside this quarter is the bourgeois town with its many XVIIth and XVIIIth century villas and its XVIth century town hall.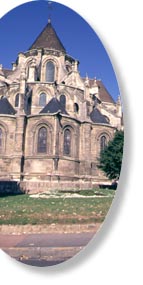 We will check in at this beautiful 4-star Castle of BELLINGLISE near Noyon for the night, dinner included (except your drinks).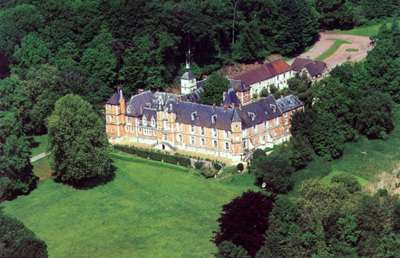 Splendidly situated on the rolling hills of the Matz Valley, Bellinglise is an elegant XVIth-century manor which has recently been turned into a four-star hotel. It is a place one falls in love with immediately as it excudes a special charm. Your dream can finally come true...Like a beautiful story, you will enter the kingdom of the Valois dynasty.
---
Day 4: NOYON to AMIENS

After breakfast, early we will leave for Amiens, city tour and visit of the Gothic casthedral.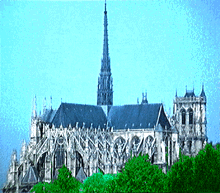 Amiens, the capital of Picardy, is a town rich in art and history. It is famous for its gothic cathedral which is listed by UNESCO as a world heritage site. Thanks to the speed with which it was built and to the technical developments of its day, Notre Dame cathedral in Amiens displays a rare homogeneity of style.

Then we will go to BEAUVAIS to visit the beautiful Gothic cathedral, lunch in Beauvais.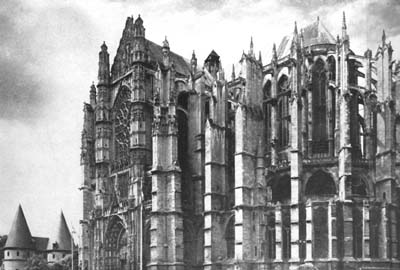 After Lunch, we will drive near by to SENLIS to visit also a gothic cahtedral. The most famous monument in Senlis is Notre Dame cathedral; its 78m high spire dominates the town. The west portal boasts the first representation of the Assumption of the Virgin Mary. On the south side of the cathedral, supported by the Gallo-Roman ramparts, is the Episcopal Palace which houses a converted crypt.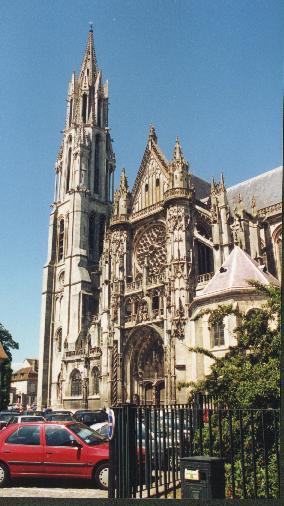 This palace has now become an art museum. Two XIVth century gothic rooms contain one of the richest collections of sculptures and a collection of Gallo-Roman thanksgiving plaques, the XIIIth century chapel of chancellor Guérin and picture galleries. A classical XVIIth century facade draws the buildings together.

We will then reach our Castle / hotel near Senlis for the night. the wonderful 4 star luxe Chateau of Ermenonville, an 18th century castle where Jean-Jacques Rousseau had lived. The moat, park, woods and forests provide calm and rest. The restaurant "La Table du Poète" invites you to enjoy high quality cooking, traditional as well as modern.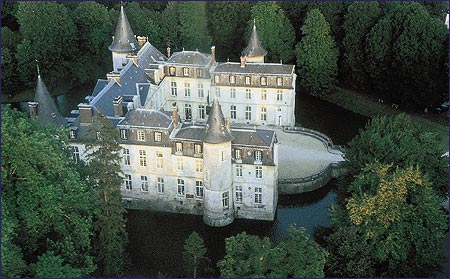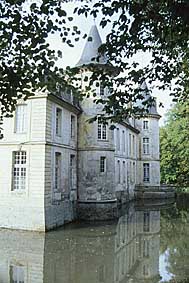 Dinner at this hotel.
---
Day 5: return to Paris

Transfer to your hotel in Paris , a day on your own.

Hotel 4-star in Paris.
---
Day 6: Paris to Versailles & Giverny
A full day in Giverny, visit the Museum of Claude Monet & Versailles castle. Lunch included in the park of the castle.

Return to Paris by 6PM. Evening on your own.
---
Day 7: Paris

A day on your own in Paris.

Evening LIDO dinner & show.

Hotel 4 star in Paris.
---
Day 8: Paris to CDG

Airport for flight departure
Cost of this tour for six persons is: €18,500.
Tour as listed, 4 star hotels as listed, licensed driver guide during the tour. Land pacakge only, flight tickets not included.

Please email us if you would like more information.