Escorted Tour Paris to Bordeaux to Dordogne, Lot, & Carcassonne

This private escorted tour is departing from Bordeaux, we can add a day before in Paris and after if needed. You will discover in 7 days the great southwest of France, the vineyards of Bordeaux but also the Dordogne/Perigord, go then to Cahors, the Lot region and reaching finally Carcassonne. This tour is totally private and can be customized from 2 persons.

---

Day 1: Bordeaux

VIP welcome upon arrival in Bordeaux, lunch in Bordeaux, city tour of the town.

Transfer to your hotel 4 star " les sources de Caudalie" in the middle of the vineyards of the famous Château Smith Haut laffitte (Graves) , we will visit the castle and the cellars, tastings.

Check into your room, evening & dinner.
Les "Sources de caudalie" is a very famous SPA hotel, located in the vineyards of Graves, using VINOTHERAPY (SPA treatments based on wine) . If you are interested in those treatments for a half day or a full day we could add it to your package. You can also buy the treatments "à la carte" if you don't have too much time and wish to try!
Four treatments will be available in large individual booths made of stone and wood. The spa overlooks the vines of Château Smith Haut Lafitte. Treatments include baths, massages, water jet showers, and wraps.
During your "Discovery Day", you will also have unlimited access to our spa bath with JetStream, Turkish bath, and rest areas. A free 100% organic red vine leaf tea of the day will also be provided.
---
Day 2: Bordeaux to Medoc

After breakfast, your driver guide will take you to the Medoc region, following the famous "road of the wines".

First stop at the Château Beychevelle, visit & tastings, lunch at the famous Relais et Château "Cordeillan-Bages".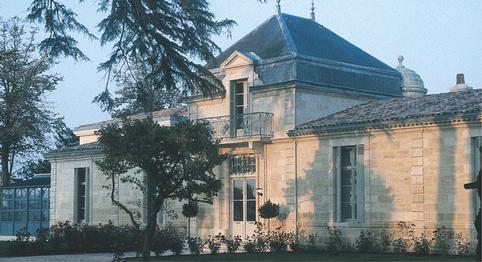 After lunch we will visit the Château Lynch Bages , tastings for 1h 30 and evaluation of wine at the Ecole du Bordeaux. Visit the Château Mouton Rotschild, visit of cellars, tastings and visit of the museum.

Return to your hotel in Bordeaux, dinner included.
---
Day 3: Bordeaux to Saint Emilion

Early departure, you will check out your hotel in Bordeaux after breakfast, then the driver guide will take you to the Saint Emilion vineyards. Visit of the Château Franc Mayne, tastings.

Lunch in Saint Emilion.

Guided tour of the city, and rerun to Bordeaux.

Check in to your hotel in Bordeaux.
---
Day 4: Bordeaux to Dordogne

Check out of your hotel in Bordeaux.

Early departure to Dordogne for a full day to the Perigord Noir. Visit of les EYZIES, and the prehistoric caves, Lascaux etc. Visit of Sarlat.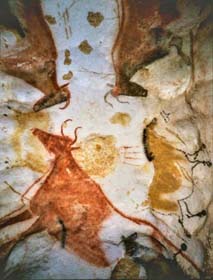 Hotel near Sarlat, 4 star, Relais et Château, Manoir de Bellerive, Dinner included. (except your drinks)
Located in the golden triangle of the Périgord Noir, in the heart of hiking trails between Bergerac and Sarlat, this 1830 Napoléon III château is tastefully decorated. The early colours reflect those of the 8 acres park bordering on the Dordogne river. Dine at the gourmet restaurant: "Les Délices d'Hortense"."
---
Day 5: Perigord to Lot to Cahors

after breakfast, you will reach the Castle of CASTELNAUD for a visit, a Medieval castle.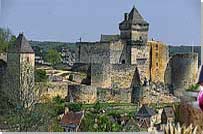 Depart for the Lot Valley, through Rocamandour, visit of the city.

Reach Cahors, city tour, Lunch, visit of a vineyard and wine cellar , wine tastings.

Dinner and night at the castle 4 star, Relais et Château , Château Mercues.

Evening and dinner at famous 4-star Castle of MERCUES, Relais Château.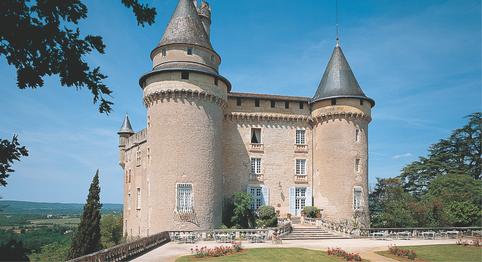 For twelve centuries, the château at Mercuès was the summer residence of the bishops of Cahors. Today the guestrooms, opening onto a breathtaking vista of vineyards, valleys and French gardens, have lost none of their feudal grandeur. In this kingdom of «foie gras», truffles and wine, the cuisine is rich and generous. Meanwhile, Georges Vigouroux's vintage Cahors age to perfection in the cathedral-like vaults of the cellar.
---
Day 6: Cahors to Carcassonne

After breakfasts, departure for the beautiful Medieval village of saint Cirq Lapopie, visit of the village, famous for artists who used to live there, the village is on a cliff, overlooking the LOT river.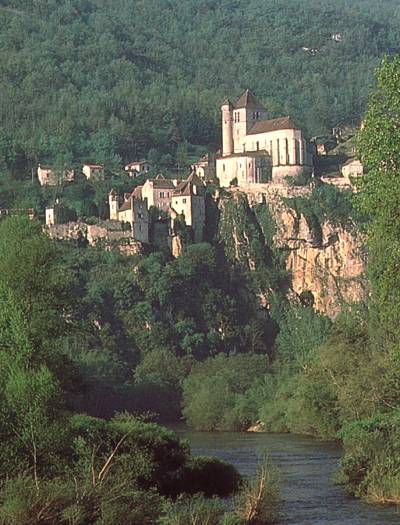 The village of Saint-Cirq Lapopie is perched on a cliff 100 m (330 ft) above the river and is one of the major beauty spots of the Lot valley.
In the Middle Ages, Saint-Cirq Lapopie was the main town of one of the four viscountcies that made up Quercy. It was divided between four feudal dynasties, the Lapopies, Gourdons, Cardaillacs and Castelnaus. The village was dominated by a fortress made up of a number of castles and towers.
Below the fortress, the village streets lead down to fortified gates. Many historic houses have stone or half-timbered fronts going back to the 13th-16th centuries. The houses are norrow and have steep tiled roofs. The gabled houses fronting on the street are separated by a narrow space called an entremi, which carried away rainwater and waste from sinks and latrines.

After this visit, a quick lunch and then, depart for CARCASSONNE.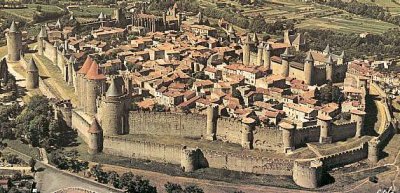 Carcassonne, capital of Languedoc, is also a pearl of the Cathar Country, (12th. century), full guided tour of the city.

After this tour, check in your 4-star castle, near Carcassonne, Castle of Garrevaques, privately owned.
Chateau de Garrevaques is occupied today by the fifteenth generation of the family who constructed it in 1460. It survived extensive damage during the French Revolution, but was rebuilt late in that century to stand today as a beautifully decorated, tastefully restored example of the architecture of the period and the region. Guest rooms are adorned with gilt framed mirrors, sparkling chandeliers, exquisite wall coverings and fabrics, rich parquet flooring and antique furnishings, while hand painted wallpaper dating from the early 19th century depicting classical scenes can be found in the main salon. Monsieur and Madame Combes have the comfort of their guests as their paramount concern, and to that end they offer superb meals of foie gras maison, confit, cassoulet or poule au pot, regional dishes served in a pleasant family atmosphere.
---
Day 7: Carcassonne to Toulouse to Bordeaux

after breakfast, departure for TOULOUSE (The pink city of France), city tour and lunch.

Transfer to Bordeaux and either transfer to your hotel in Bordeaux, or to the airport or to the train station.
This 7-day escorted tour with a driver guide /lunches/ dinners & Castles , 4-Star hotels, transfers, visits as listed costs for 2 persons €9,760 / for 6 persons €16,575

Please email us if you would like more information.