PARIS FOR LADIES TOUR
one week in Paris for Ladies / mother & daughter private tours
Ladies, this is your tour, shopping, french cooking, floral art & perfume classes , and even one Spa experience! You should decide for your mom and grandmother, and this nice aunt to come with you in Paris and share this tour designed for you only ! note that if you have been to Paris before and wish to discover something else, this tour can be entirely customized for you.
Day 1: Arrival in Paris

private airport transfer & transfer to your hotel at the center of Paris

hotel check in and time on your own on your first day. ( double or twin room/ breakfasts included)
Day 2: full day in Paris, city tour & museum tour of your choice

breakfast

meet your private driver guide , licensed for museums visits, at your hotel at 9am

3H private general city tour of Paris , see all major highlights, stop at Notre dame cathedral (guided tour inside)

noon. We will reserve a table for you at the first floor restaurant of the Eiffel tower (lunch not included, reserved)

afternoon, around 1:30PM. Meet your guide for a commented cruise through Paris for one hour

3PM. Transfer to the LOUVRE museum for a private guided tour , this Louvre tour could be also a thematic part of the museum, or based on the Da Vinci code if you wish

back to your hotel around 5:30PM - 6PM

evening to the MOULIN Rouge or LIDO/ dinner & show, transfers included
Day 3: French cooking class + floral art class or a perfume discovery workshop & wine tasting

breakfast & transfer to your cooking class , you will meet marguerite , your french chef in her atelier de cuisine.

3H workshop / learn the simple French cuisine and a great lunch at Marguerite's place with some wine, a lot of fun!

afternoon , transfer to the RITZ hotel, you will have your floral art class and learn on how to make the most beautiful bouquets for 2H - Depending on availability we can also reverse that class to a perfume workshop instead.

tea time at the Ritz hotel!!! included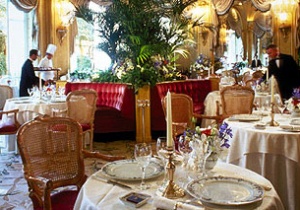 around 6PM, we will take you for wine tasting in Paris!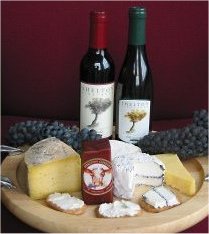 Cheese and Wine
Theme: Learn how to mix the finest cheese with the appropriate wine. Enjoy the pleasure of French gastronomy through two of our country's specialities.
Tasting content: Taste five great wines in accordance with five different kind of outstanding cheese.

back to your hotel, evening on your own!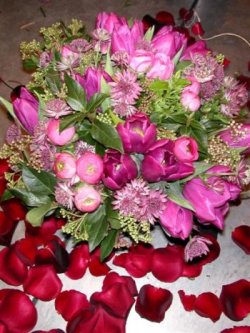 Day 4: Versailles castle & Giverny private tour: Versailles & Giverny private tour

Breakfast

Full day tour outside of Paris: Visit the castle of Versailles & gardens. NO line, special access.

Lunch in Versailles in the park of the castle. or near Giverny in a beautiful "old mill" restaurant

Afternoon in Giverny (from April to October) or Fontainebleau castle (November to March)

Return to your hotel by 6PM
Evening on your own.
Day 5: Full day Paris walking tour "à la carte"

breakfast & meet your private guide at your hotel at 9am

Today, we will take public transportation or taxis if you prefer , no car transportation will be really necessary, and the subway will be fine

Orsay museum private tour, you will discover there all the Impressionists french painters, Monet, degas, Manet, Renoir

lunch on your own

afternoon, private walking tour of Paris, we could take you to st. germain des prés, if you wish to visit St. Sulpice church & the medieval Paris ( Cluny museum), or to the old side of Paris (LUTECE) ile st. louis, the Roman Paris ( arenas of Lutece), or you decide if you prefer to go to Montmartre for example

back to your hotel by 6PM.

dinner cruise with transfers
Day 6: SPA & Shopping adviser / shopping tour in Paris / your treat day!

breakfast
YOUR HALF DAY SPA CENTER
BALNEOTHERAPY + shopping adviser with transport (Men & Women)

transfer from your hotel by chauffeured car to the luxurious Sea Spa center near the Champs Elysées

Using Thalgo (luxurious French sea) products, this luxurious SPA welcomes you for a morning treat

Your half day care pass includes: a gumming body, Balneo esthetic essentials oils, relaxing body massage, specific face care.

after the treatment, meet our private fashion stylist for an afternoon of shopping in Paris (shopping of your choice) for 4 with private chauffeured car.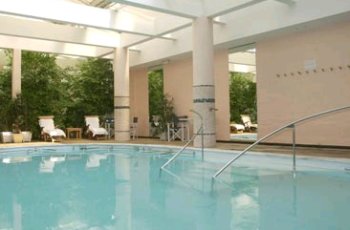 Day 7: day on your own in Paris
Day 8: departure & airport transfer
this one week lady package includes:

private airport transfers R/T


7 nights hotel 4 star or 3 star/ twin / double rooms with breakfasts


evening LIDO or Moulin rouge dinner & show, with transfers


evening dinner cruise with transfers


full day private guide / transport & museums tours, tickets entrance in Paris


full day guide only for walking tour & museum tours in Paris, tickets entrance included


versailles & giverny private tour


French cooking class/ lunch + floral art class or a perfume discovery workshop & wine tasting & tea at the RITZ hotel & transfers in Paris


one full day Spa & private shopping in Paris / transport & shopping adviser
provided
quote for 2 persons: 8,755 Euros 4 star hotel / 8,055 in a 3 star hotel
for 4 persons: 13,920 Euros 4 star hotel / 13,220 Euros in a 3 star hotel
for 6 persons: 19,020 Euros 4 star hotel / 18,320 Euros in a 3 star hotel
for 8 persons: 24,190 Euros 4 star hotel/ 23,490 Euros in a 3 star hotel