2-DAY PRIVATE ESCORTED LOIRE VALLEY TOUR
This private escorted tour will take you from Paris to the LOIRE & back to Paris , sleep one night in a wonderful 4 star castle, and 2 days of private tour with our own driver guide. This 2 day tour could be also more thematic if you wish a Leonardo Da Vinci tour.
Day 1: Paris to Loire

meet your driver guide, English speaking at your hotel by 8am with transport

Transfer to the Loire Valley, our first stop will be the château of Chambord. The largest castle of the Loire, Chambord is born from originals designs made by Leonardo Da Vinci, and the meeting of the king of France, François 1er and Da Vinci.

Lunch break in Chambord, on your own

We will then after lunch reach Amboise, beautiful medieval small town overlooking the Loire river where Leonardo Da Vinci finished his life.

Visit of the château d'Amboise

Built from the XVth. to XVIIth. century by Charles VIII, LOUIS XII & François 1er , the Amboise castle is the first royal residence of the french Renaissance. In St-Hubert's chapel of the château, the tomb of Leonardo da Vinci has recently been elegantly restored.


We will then visit the castle of CLOS LUCE / Leonardo da VINCI last home and discover its fabulous & genial world!
At the Clos Lucé come and see the fabulous machines of Leonard de Vinci. Discover the surprising collection of 40 models conceived by Leonardo and made by IBM: the first airplane, an automobile, tank, etc. In the familiar ambiance of a Renaissance residence entirely furnished, you can see the bedroom, kitchen and workshops of Leonardo. Video show, animation in the park and renaissance garden.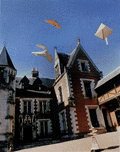 A stop for Wine tasting & discovery of cellars of the Loire in Vouvray >transfer then to your hotel near Chenonceau for the night / Chateau 4 star, dinner included.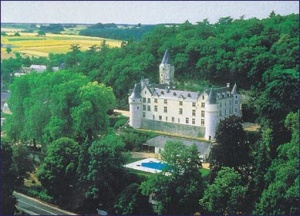 ---
Day 2: Loire > Paris

breakfast

check out your castle hotel

visit of the most romantic castle of the LOIRE , the chateau of Chenonceau and its beautiful gardens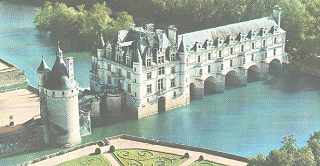 time for lunch & then back to Paris, we will stop also at the castle of Blois on our way back

at your hotel at 7PM in Paris
Price of this 2 day escorted tour for 2 persons: 2,400 Euros - for 4 persons : 2,800 Euros - for 6 persons : 3,200 Euros - for 8 persons 3,600 Euros
package includes: 2 day private escorted tour from Paris and back to Paris, driver guide English speaking & transport luxe, air conditionned, gas, insurance, tolls, parkings, meals of your driver guide & hotel. One night chateau hotel 4 star , dinner & breakfasts. Not included: castles visits, drinks and lunches.